KE OUTDOOR DESIGN ENTERS THE WORLD OF BIM OBJECTS JOINING SYNCRONIA PLATFORM
With the aim of enhancing their interaction with architects and designers, KE Outdoor Design chose to become part of Syncronia platform, sharing with this website's audience not only updated info on the latest products, but also BIM objects, 3D CAD models, technical documents and catalogues.
From today on, it will be possible to download a wide library of around 150 parametric BIM objects (in rfa, rvt and ifc formats) concerning pergolas, sun awnings, roller awnings, shading sails and special outdoor covers, created in cooperation with Autodesk.
Also the exports of 3D models (in dwg, dxf and fbx formats) for AutoCAD and 3DMax are available. Furthermore, on the platform you will find all the files necessary to design, catalogues and technical info about KE products.
KE chooses a state-of-the-art tool dedicated to design professionals – they will be able to interact with the virtual showroom featuring awnings, pergolas, shade sails and roller awnings, requesting the download of technical data sheets and getting directly in touch with the company.
Syncronia, born in 2011 to create a place of interaction and synergy between design professionals and companies, includes some of the most well-known brands of the furniture and design industries.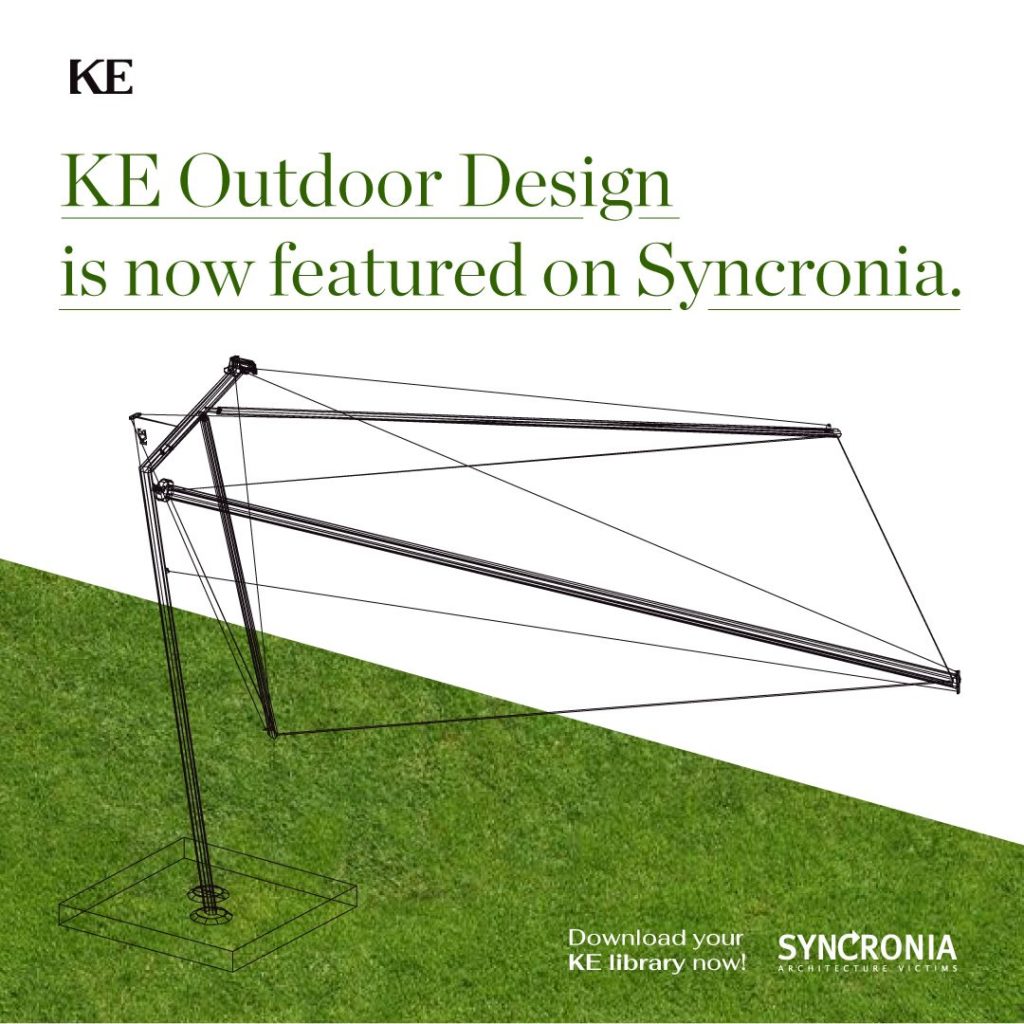 3 July 2019