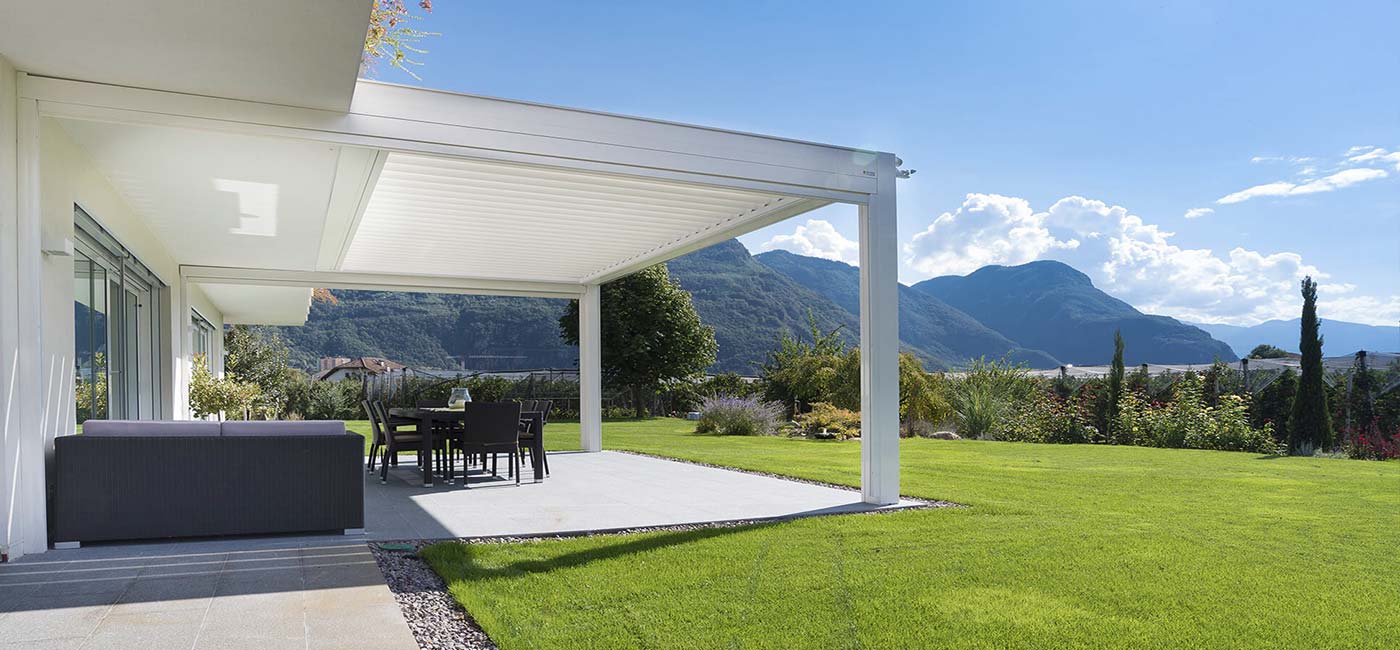 Spending some time outdoors at home - in the garden or in the terrace - is essential for those who want to reconnect with nature and with our greenest soul.
KE has always had a special care for environmental sustainability, using safe and renewable resources, with the utmost respect for the nature surrounding us.
Here are some examples:
The use of aluminum, a permanent material
Recently the concept of permanent material has been introduced, that is a material that cannot be consumed, a material that is used and reused to infinity. Aluminum is a metal in common use - in the 19th century it began its extraction from the bauxite rock - which is used in the most varied fields (construction, consumer goods, transport, packaging ...) due to its ductility and resistance .
In the last decades great attention has been paid also to the recycling of existing aluminum resources, in order to save the huge amount of water and energy used for extraction and processing, as well as to end the lifecycle of this metal which is 100% recyclable, for infinite times.
For our solar shading components we have chosen aluminum because:
- It can be recycled without any loss of its properties and with a reduced environmental impact
- It has a closed lifecycle because it can be reused over and over again
- It is an always available resource
For these reasons KE awnings and pergolas are made with aluminum components, the green material par excellence.
Reuse of textile waste to achieve new sustainability goals
The life of the fabric fibers can also be extended. An aspect that is very dear to KE, which wants to guarantee its customers a sun awning or a pergola entirely made according to a green perspective. Suffice it to say that for every awning made, about 10% of the fabric becomes waste.
Hence the idea of creating a consortium among the main manufacturers of curtains to be able to collect these waste and use it again to create a regenerated fiber - Raytent by Giovanardi - entirely obtained from waste acrylic fabrics.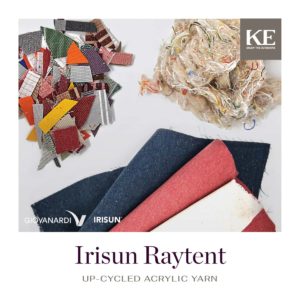 Raytent fabric is 100% mass-dyed acrylic fiber, 50% of which comes from the mechanical recycling of manufacturing waste consisting of mass-dyed acrylic fabrics, designed according to the principles of the green economy to limit the environmental impact , both to reduce CO2 emissions and to reduce the use of chemicals and water in the production phase.
KE makes its own and shares this commitment in seeking new solutions for an increasingly aware production chain that is closer to the themes of sustainability and circular economy, while ensuring maximum performance and attention to detail for each of its outdoor solutions.
KE is ISO 14001 certified for environmental management in order to monitor the environmental impacts of our activities, systematically seeking improvement in a coherent, effective and above all sustainable way.
Some of the aspects involved in the certification are, for example, emissions into the atmosphere (for example from welding or painting plants), waste water, hazardous substances (compliant labeling, safe transport, etc.), hazardous waste (e.g. used oils, paint scraps, etc.).
An extra security that our work is marked with the utmost care towards the territory and the environment.
WEEE collection to optimize waste
KE - as a BAT Group company - is registered on the WEEE recovery circuit (Waste Electrical and Electronic Equipment). What is it?
The main problems related to the disposal of this waste derive from the type of materials they are made of: lead, mercury, plastic, copper, iron, etc.
For this reason we have relied on a specialized consortium that treats this waste with the right equipment, minimizing their environmental impact and helping to reuse the resources that can be recovered from these disused objects.